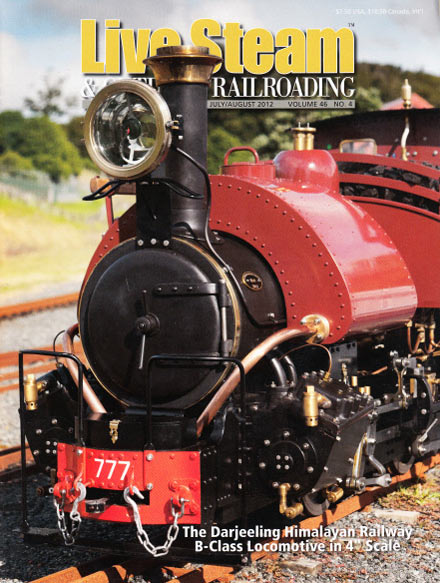 Book Review from the magazine Live Steam & Outdoor Railroading
Publication:
Live Steam & Outdoor Railroading
NEW WELDING BOOK AVAILABLE FROM THE METAI. ARTS PRE55
Welding Know-How: The Tips and Techniques of Master Welders, by Frank Marlow, contains years of welding knowledge all in one easy-to-understand book. Filled with insights you won't find anywhere else, Welding Know-How has step-by-step instructions for dozens of projects, plans for welding jigs and fixtures, and ideas to modify existing tools so they really work. Welding Know-How contains over 500 clear and detailed line drawings, and includes chapters on the major welding processes: shielded metal arc, wire feed, and gas tungsten arc welding, along with chapters on the major cutting processes: oxyacetylene, plasma arc, water jet, oxygen lances and burning bars. In addition, there are chapters on brazing and soldering, bending and straightening, pipe and tubing, and an extensive section on welding safety. With this book you'll finally gain control of your stick, TIG, or wire feed outfit and learn how to get your "buzz box" to make mote than just noise. After reading Welding Know-How you'll see that there are no secrets in the welding shop, just knowledge that has never been written down—until now. Frank Marlow is the author of the popular shop books, Machine Shop Essentials and Machine Shop Know-How. All books from the Metal Arts Press are 7" x 10" trade paperbacks.